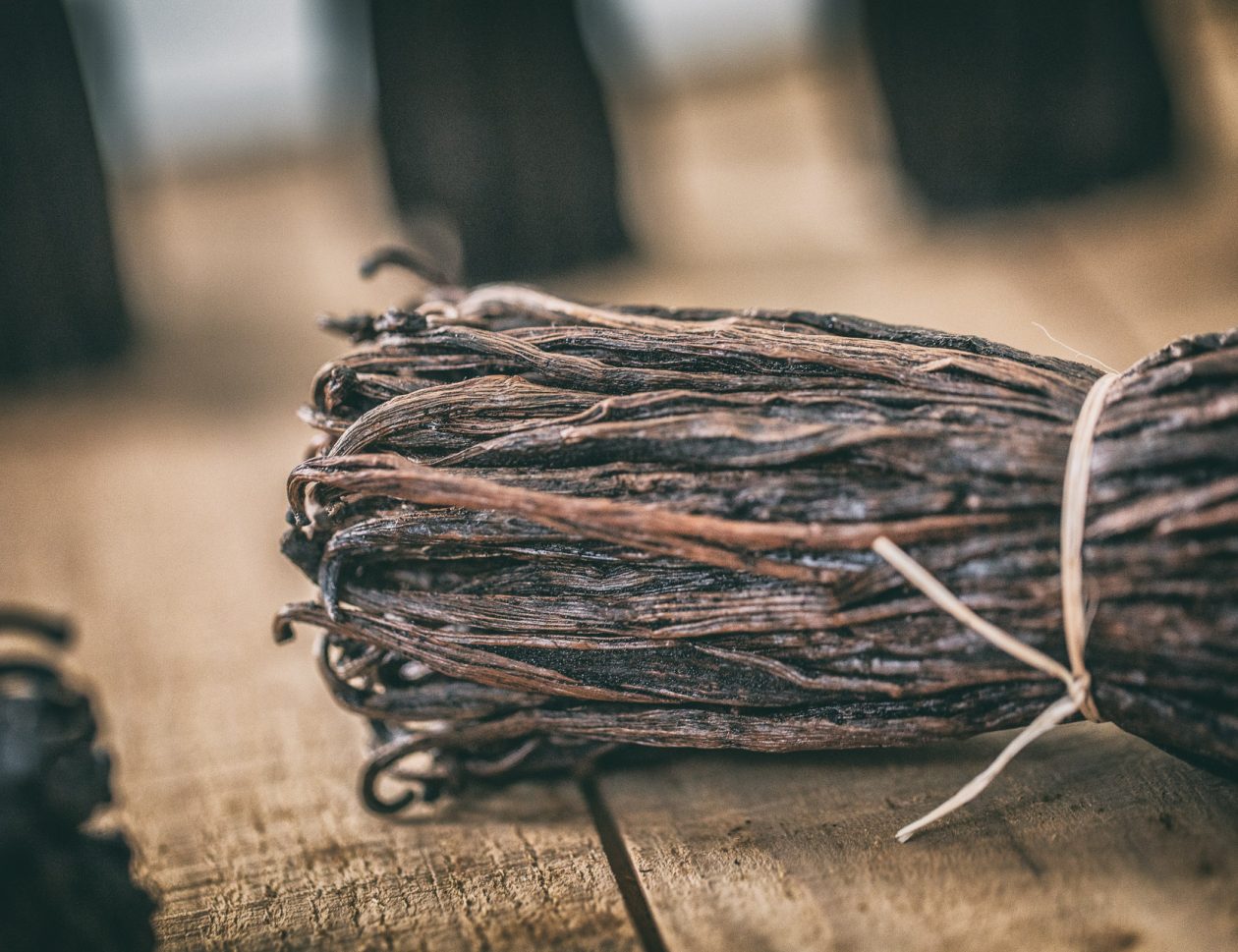 The intense aroma, the high vanillin content and the low moisture content make these beans very suitable for extraction.

Product description
Whole or split red beans
Packaging is food grade
Minimum order: 25kg

Properties
Vanillin content: 0,4-1,8%
Length of beans: 12-20cm
Humidity: 20-30%

Packaging
Packed in cardboard boxes

Origin
Madagascar, Comoros, Papua New Guinea and Uganda

Also available as bio vanilla: Certified: k.b.A. DE-ÖKO-005 Certification body
Control number: DE-HH-005-05480-BCD

In case of questions about prices or details of shipment please do not hesitate to call us:  + 49 (0) 40 311670 – 0
Alternatively, you can send us a short request for information.