The most important products offered by Aust & Hachmann are vanilla from certified organic cultivation (k.b.A.).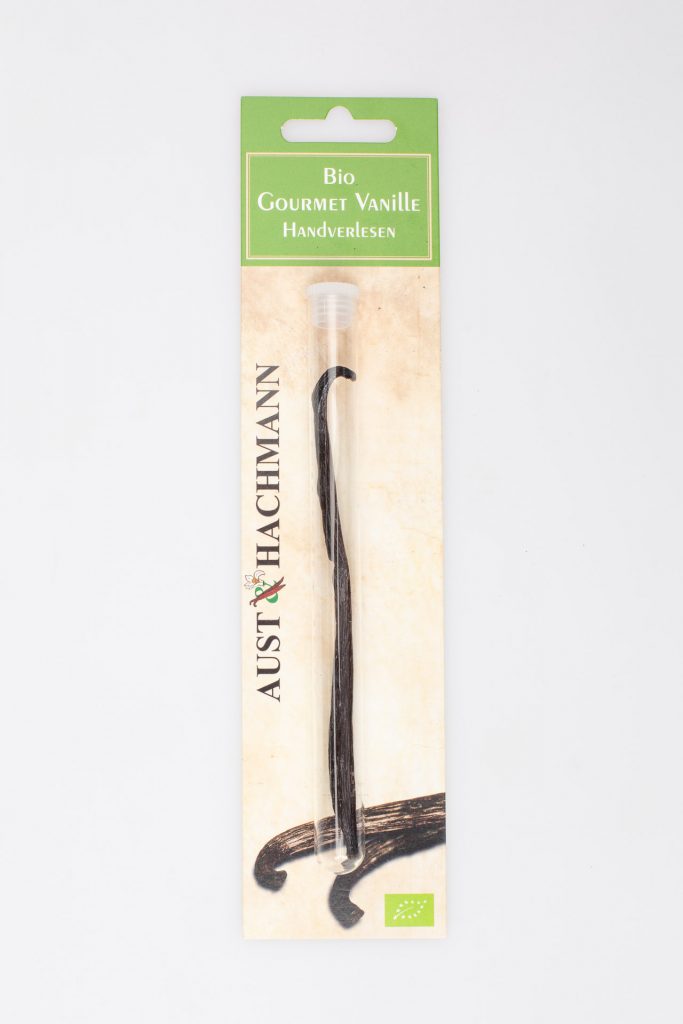 We offer the following products:
• Organic beans in gourmet quality
• Organic beans in extraction quality
• Organic Vanilla cuts
• Organic vanilla powder
• Organic vanilla extract

Also available as bio vanilla: Certified: k.b.A. DE-ÖKO-005 Certification body
Control number: DE-HH-005-05480-BCD

In case of questions about prices or details of shipment please do not hesitate to call us:  + 49 (0) 40 311670 – 0
Alternatively, you can send us a short request for information.