Concentrated natural vanilla extract is manufactured from premium grade vanilla beans. To produce 1 kg of the extract, 300 g of vanilla beans are required.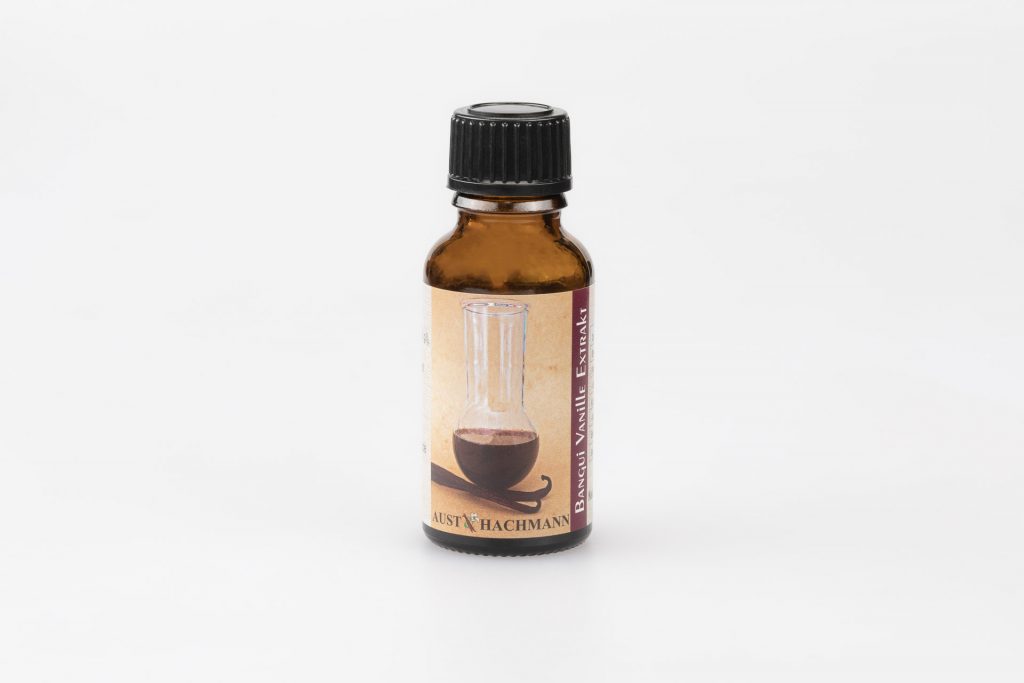 
Product description
Natural vanilla extract with vanilla seeds on sugar basis.
Packaging is food grade
Minimum order: 60 bottles

Properties
300g beans per kilo nearly alcohol-free syrup
Excellent solubility and easy to apply

Packaging
Retail size: display carton with 12 bottles containing each 25g vanilla extract.
Catering size: cartons with each 6 bottles of 100g or 500g extract.
Private labelling is available.

Use
Due to its good solubility it is suitable to give an exclusive touch to cold drinks.

Also available as bio vanilla: Certified: k.b.A. DE-ÖKO-005 Certification body
Control number: DE-HH-005-05480-BCD

In case of questions about prices or details of shipment please do not hesitate to call us:  + 49 (0) 40 311670 – 0
Alternatively, you can send us a short request for information.