Only the finest vanilla beans are selected. The glass packaging ensures an extended shelf life and is excellent for display purposes.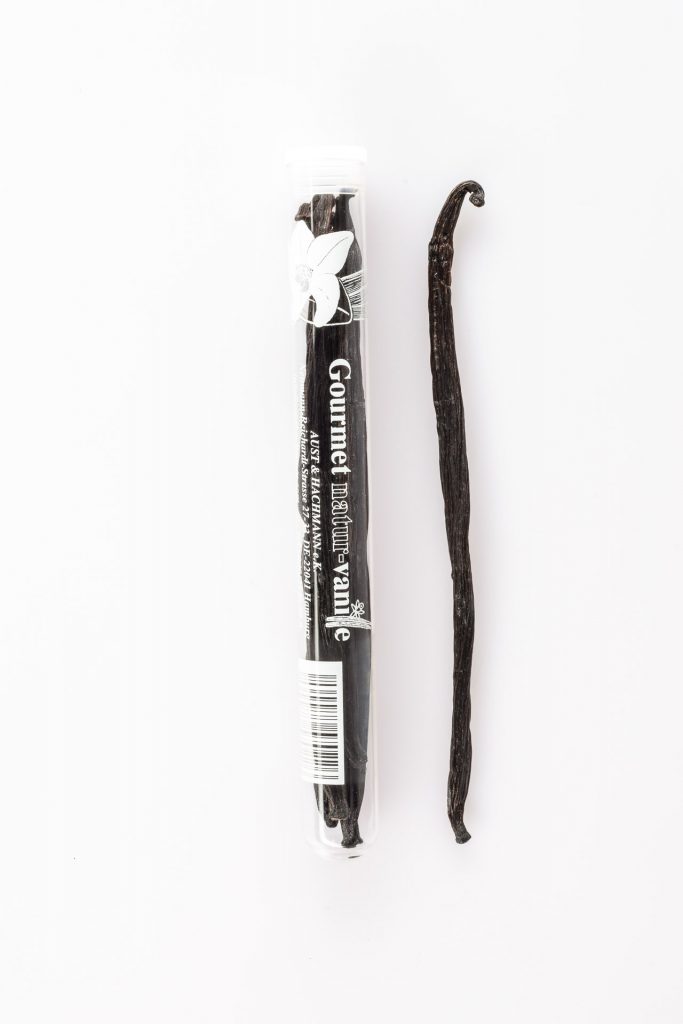 
Product description
Black gourmet beans
Minimum quantity: 1000 tubes
Or 60 jars with each 100 g
Packaging is food grade

Properties
Vanillin content: 0,6-1,8%
Length of beans: 14-18cm
Humidity: 30-40%

Packaging
Tray cartons with 16 or 25 tubes
Tubes of 14 to 18cm in length with plastic stoppers
Glass jars containing each 100 of beans with twist-off cap

Service
Private labelling of glass tubes and jars is available in a variety of sizes
We also offer larger sizes, such as jars with 100 g or vacuum packages with 250 g or 1 kg

Also available as bio vanilla: Certified: k.b.A. DE-ÖKO-005 Certification body
Control number: DE-HH-005-05480-BCD

In case of questions about prices or details of shipment please do not hesitate to call us:  + 49 (0) 40 311670 – 0
Alternatively, you can send us a short request for information.